SAT Subject Test in Modern Hebrew Tutors in District Heights, MD
Results 1 - 4 of 4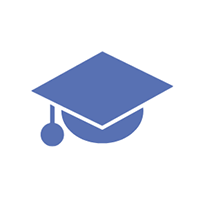 Matthew A.
Private SAT Subject Test in Modern Hebrew tutor in Washington, DC
University Tutor
5
Matthew A.
Education
Washington University in St. Louis - BA, Spanish , Georgetown University - Masters, Public Relations and Corporate Communications
Experience
Hebrew, Spanish, and Arabic are the languages I have taught . I have also tutored in career skills/resume writing . I have benefited from teaching students across many backgrounds, which includes those with special needs . Parents are always my partners in the tutoring...
Education
All of our tutors have been educated at Oxford and Cambridge. We specialise in helping US students reach their highest potential by...
Experience
10th Grade, 10th Grade math, 10th Grade Reading, 10th Grade Writing, 11th Grade, 11th Grade math, 11th Grade Reading, 11th Grade Writing, 12th Grade, 12th Grade math, 12th Grade Reading, 12th Grade Writing, 1st Grade, 1st Grade math, 1st Grade Reading, 1st Grade Writing, 2nd...
Education
I have been teaching for the last 12 years in universities across the globe. I have tutored students how to program in different...
Experience
In addition to reading, I like helping them with math . My teaching and learning style is simple - hands on and fun . I assess each individual to tailor and create a teaching strategy to complement the individual's unique learning style and ability . I am a data driven and...
Education
Club Z! Tutors: In-Home & Online Club Z! Tutoring has over 400 franchise locations helping students succeed every single day. Our...
Experience
Our tutors are effective because they understand the personality, interests, and learning style of their students . We believe that when a student is seen as a whole, both learning and self-esteem can flourish . 10th Grade, 10th Grade math, 10th Grade Reading, 10th Grade...